Yamaha Generators
Get ready for cyclone season with our range of Yahama Invertor generators.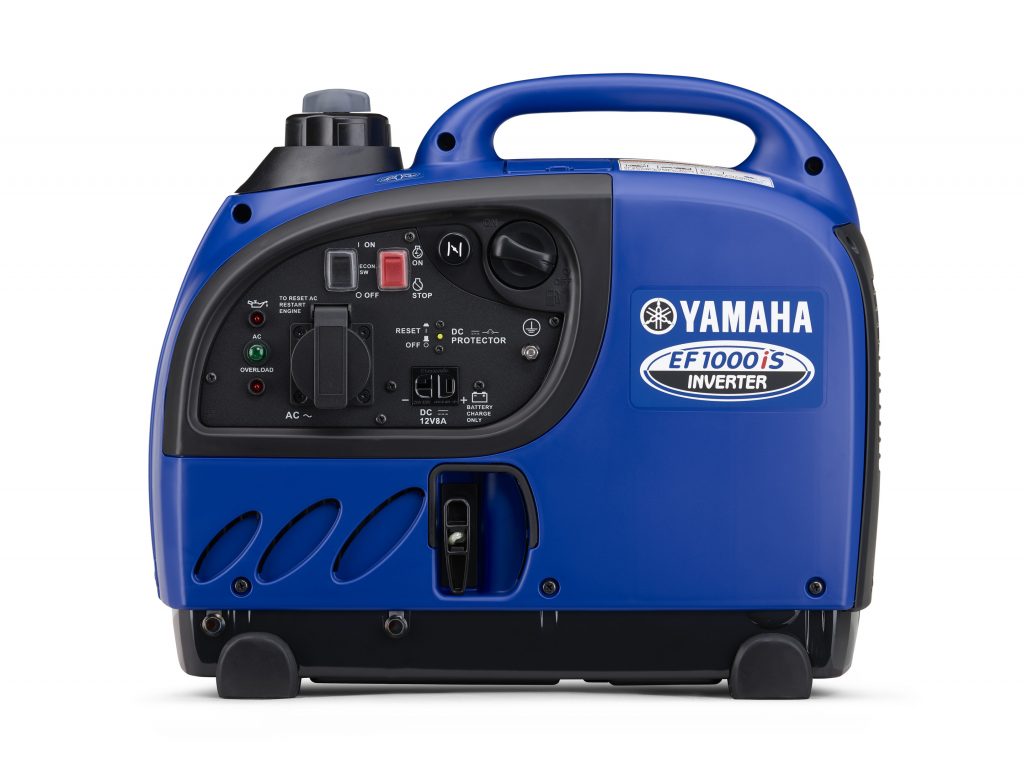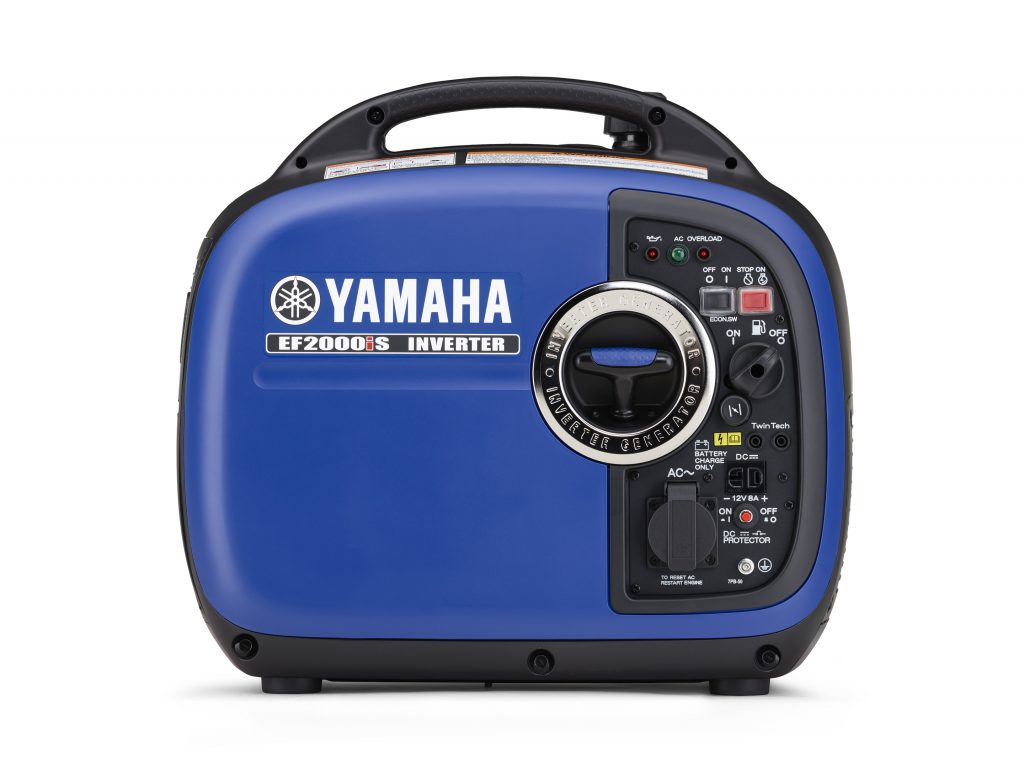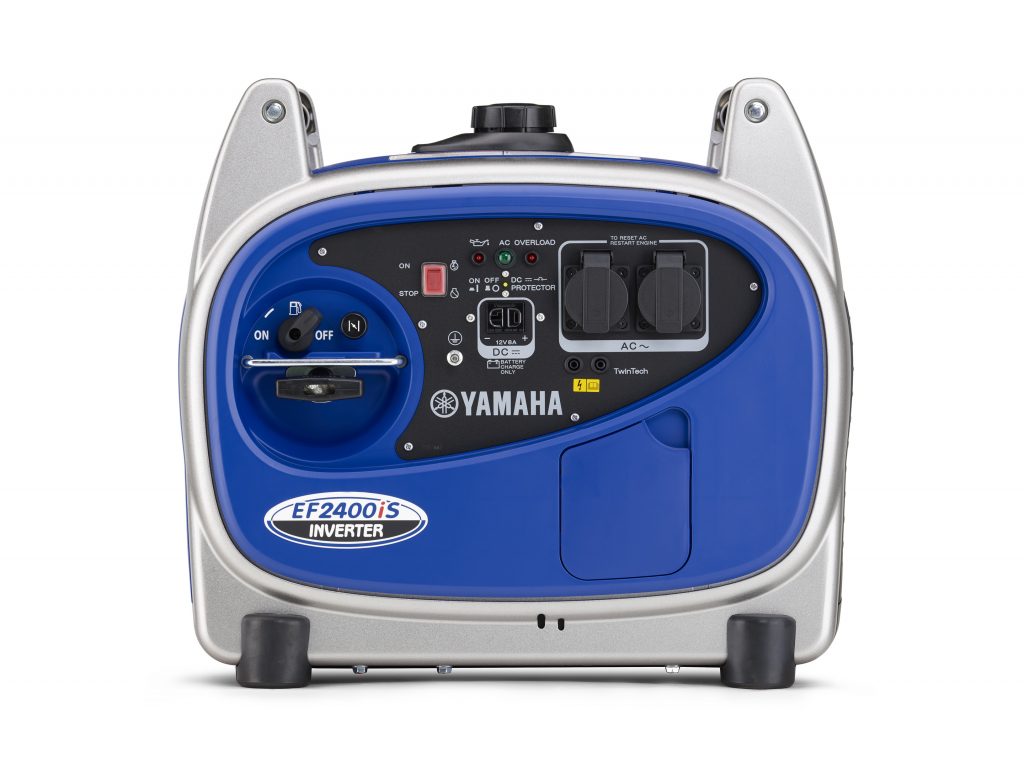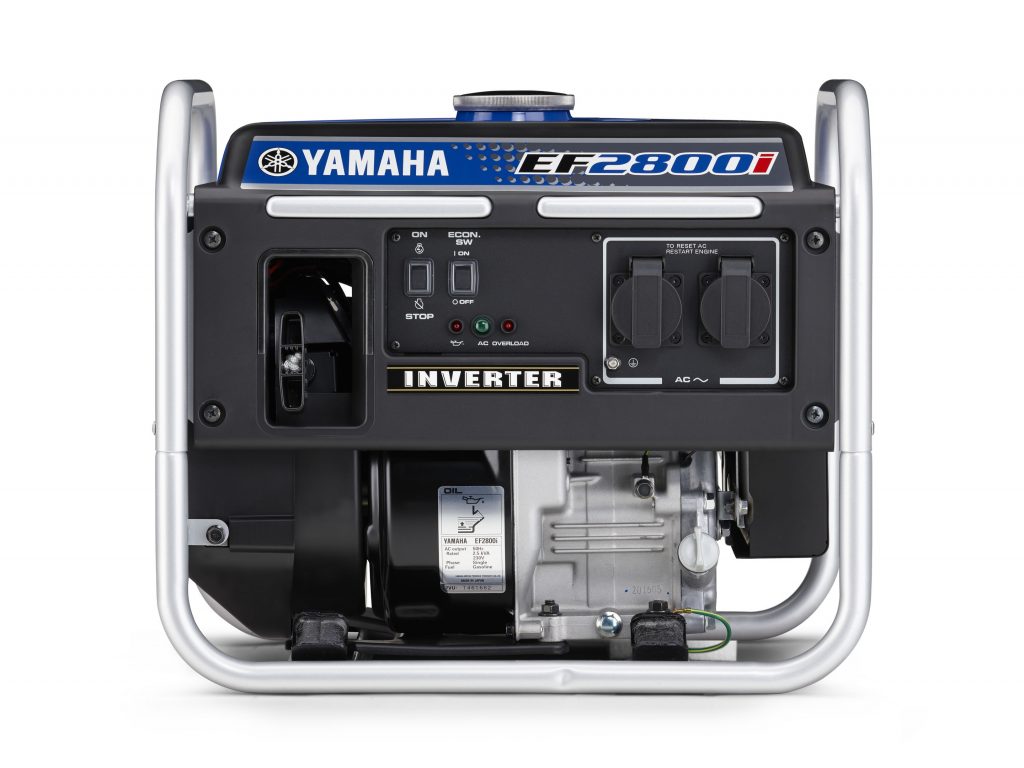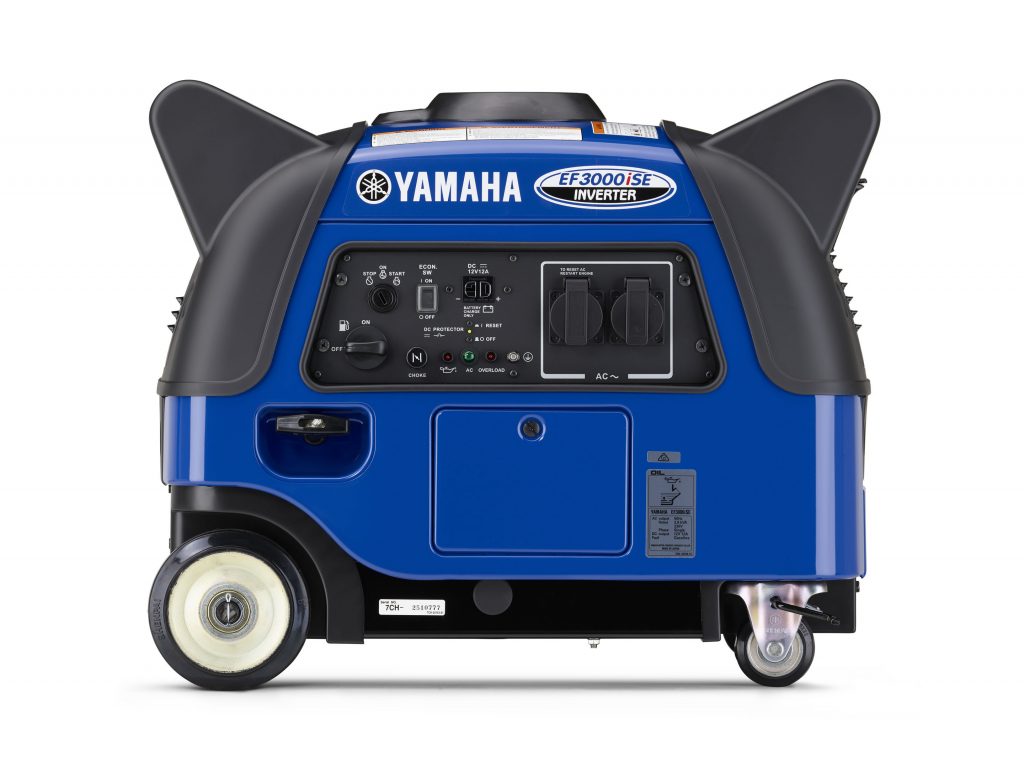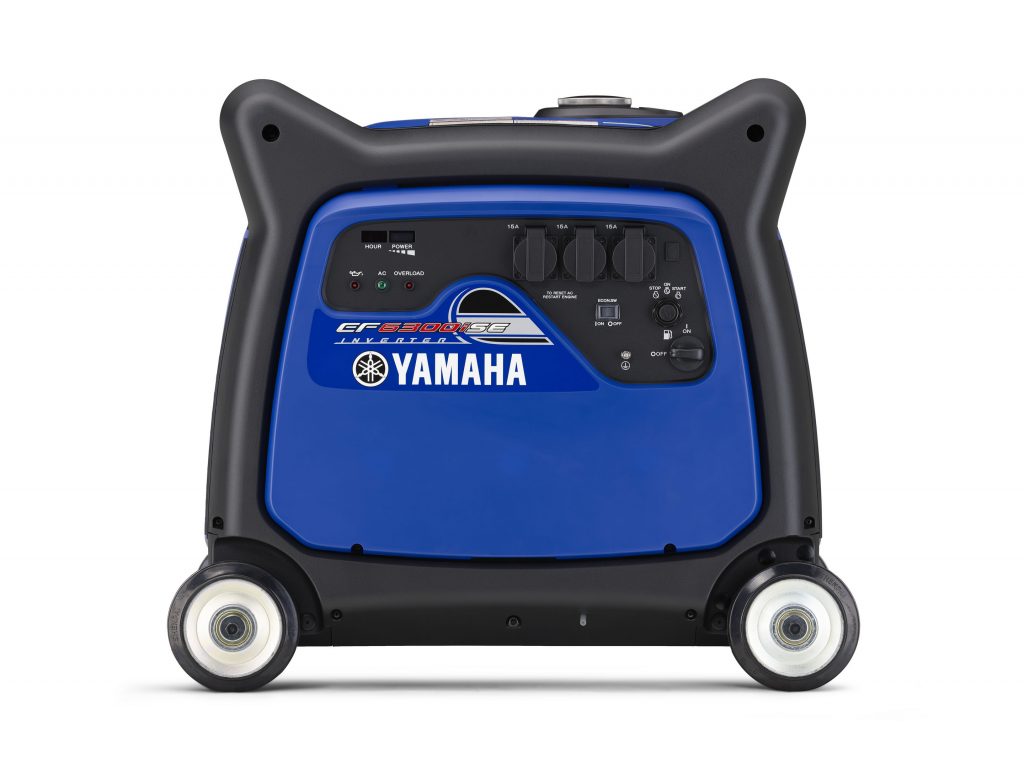 Yamaha EF1000IS
A petrol powered inverter generator, the EF1000iS is the lightest generator in its class at only 12.7kg and will run continuously for up to 12 hours without refuelling (at 1/4 load with Eco On).
This small but hardworking unit is perfect for camping, fishing, boating, the caravan, motorhome and RV, and will run all your sensitive electronic equipment and accessories such as laptops / tablets, video gaming systems, phones, TVs, coffee maker, portable fan, microwave oven (up to 650 watts), slow cooker, stereo/radio or lighting.
This super light and super quiet unit comes with many great features, and is also available with a dust cover as an optional extra.
---
Yamaha EF2000IS
The EF2000iS Inverter Generator: powerful, portable and super sleek with lots of great features. This overall best seller is great for recreational activities such as camping, fishing and boating. It's the perfect companion for the motorhome, caravan or RV.
The EF2000iS has enough power to run a microwave oven, a camping fridge, small air conditioner, kettle or television. It is fitted with a newly designed muffler and air filter to achieve super quiet performance and because of its advanced Noise Block sound reduction system you can have a conversation without having to raise your voice.
Also available with TwinTech Parallel Use function – for almost double the power when connecting two EF2000iS together!
---
Yamaha EF2400IS
The EF2400iS has that little extra grunt, but still as quiet as ever. Using Inverter technology, the EF2400iS is our best seller for caravans, RVs and motor homes. Light and super quiet, it produces a massive 2400 watts of maximum power so you can run anything from an air conditioner, refrigerator, kettle, toaster or small heater – not to forget your sensitive electronic equipment such as phones, laptops and computers.
This unit is the lightest in its class and has two handles for easy lifting so you don't have to break your back! Not only that, it's also currently the most compact unit in its class on the market so it'll fit in most caravan storage boxes.
A dust cover and transportation kit is also available as optional extras, as well as TwinTech Parallel Use function – for almost double the power when connecting two EF2400iS together!
---
Yamaha EF2800I
The lightest and quietest generator in its class, the EF2800i is big power in a small, lightweight package.
The EF2800i will power anything from power tools to sophisticated electronic equipment including laptops, tablets and computers. Powerful enough to use for home backup and the inverter technology means you can run anything from it. Use it from the job site to home and on the road.
Also available with an optional dust cover to keep it clean while it's not being used.
---
Yamaha EF3000ISE
The ultimate generator on wheels, the EF3000iSE is capable of producing clean, quiet, high quality electricity around the home, caravan or motorhome and even on the construction site or market stall.
It is capable of running up to 20.5 hours at quarter load with Economy Idle On, without refuelling. Features include an electric starting system for effortless start-ups every time, as well as an optional wireless remote start/stop kit that works up to 10 metres away.
---
Yamaha EF6300ISE
The all new EF6300iSE is the most powerful, most advanced Yamaha inverter generator ever!
The EF6300iSE quietly cranks out up to 6.3kVA of pure sine wave inverter power at 230 volts to confidently run high-demand items like pumps and RV air conditioners, as well as sensitive equipment like plasma TVs and computers.
The advanced features packed into the EF6300iSE include: electric start and optional wireless remote to provide you with everything you'd expect from Yamaha in one beautiful, powerful and compact package.